Step 8 – Adding Additional Glow
This last step is a bit of a personal preference. I like to add an additional soft glow around brighter stars to enhance the sense of brilliance. To do this, select a soft brush that is 2 to 3 times the diameter of the star. Set it to 'Screen' mode at a very low opacity of around 5 or 6%, and click over the star a few times. You should notice a large but subtle brightening begin to form around the star (see Figure 16). As you continue to click, this glow will get brighter (see Figure 17). Be careful not to take it too far. The fainter the star is, the smaller you will want the paint brush to be, and the fewer times you will need to click the color in (see Figure 18).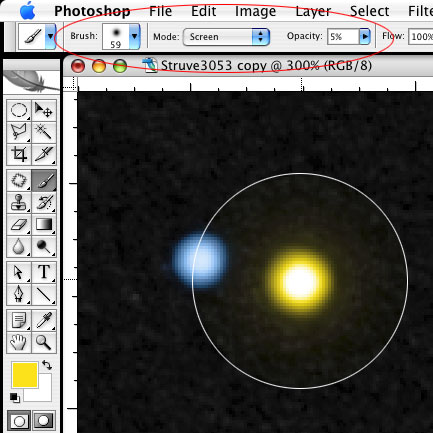 Figure 16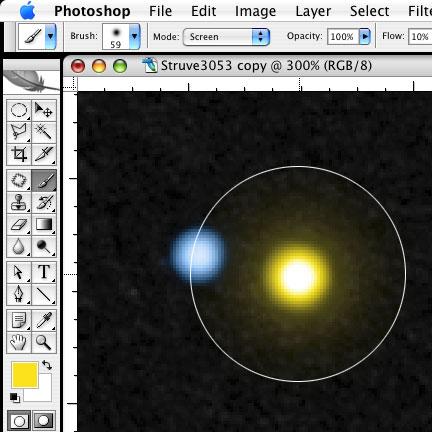 Figure 17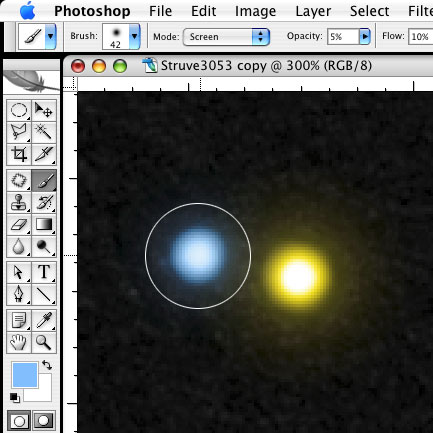 Figure 18
Once you are done with this step, you can back up to a 100% view and see how it looks (see Figure 19).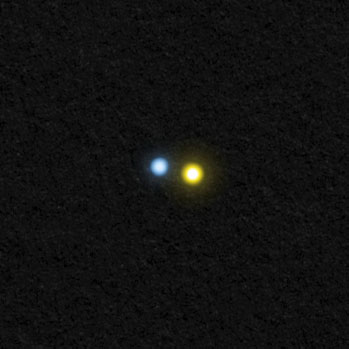 Figure 19
FInally, you can add any additional details to the sketch, such as cleaner cardinal direction markers and other details about the sketch. With that taken care of, your sketch is finished (see Figure 20).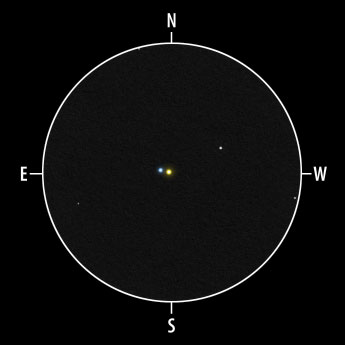 Figure 20
Be sure to check out this post at Cloudy Nights. It discusses double star sketching and contains an excellent, illustrated tutorial by Eric Graff showing the methods he uses to digitally prepare colored double star sketches.
---
PAGE 4 OF 4
— First Page | Previous Page —